Coloring In & Activity Book
Learn 16 Floats To Get You Swimming Sooner!!
DON'T SKIP ONE OF THE MOST IMPORTANT FOUNDATIONAL STEPS TO LEARNING TO SWIM...FLOATING!!
PDF Download or Grab a Copy from Amazon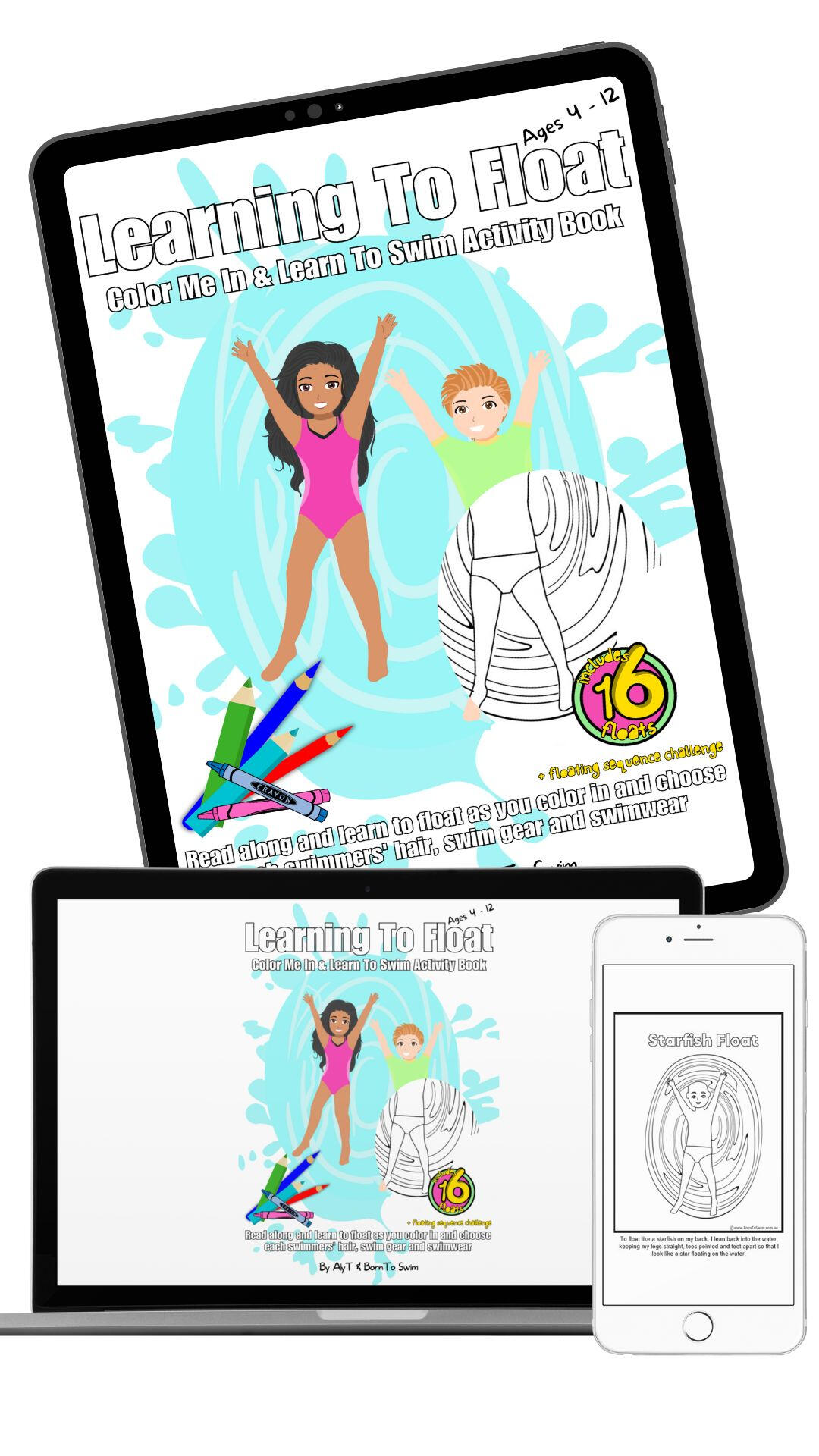 How To Use This Book?
1
Read How To Perform Each Float
2
Color In & Personalize
Each Float
3
Take It To The Pool
& Practice Each Float
Who's This Book For?
Swimmers
As a foundational skill, learning to float is crucial for the learner swimmer. The color in & activity book encourages swimmers to learn a variety of floats.
Parents
Families with their kids in learn to swim classes can encourage their little swimmers to learn and practice their floats before attending classes or at home with mum and dad.
Swim Instructors
Swim Schools and teachers will love these books to encourage learning at home or to use as a learning tool for their students during their learn to swim classes.
Why You Should Grab A Copy?
Parents and swim teachers alike know the importance of teaching children how to swim and be safe in the water.
Knowing how to float is an essential component of swimming that is often overlooked.
This is where our color-in & learn to swim activity book comes in handy.The book contains 16 different ways to float, each with its own illustration and description.BONUS!! We've also included floating sequence challenges to encourage children to practice and master their skills.As a parent or swim teacher, investing in this book means giving your swimmers a strong foundation in swimming that will stay with them for life.
This activity book will help build confidence in the water, as children learn about the different ways to float and how their bodies can move through the water with ease.
With step-by-step instructions and fun illustrations to color in and personalise, children will love learning and practicing their new skills.
So, whether you are a swim teacher looking for a comprehensive teaching tool or a parent wanting to give your child new skills, we know "Learning to Float - color-in & learn to swim" is the perfect purchase for you and your swimmers.
Our color in book is not your ordinary activity book but rather a comprehensive learning tool that teaches children about the different ways of floating and the correct techniques for each one.
Meet Your Instructor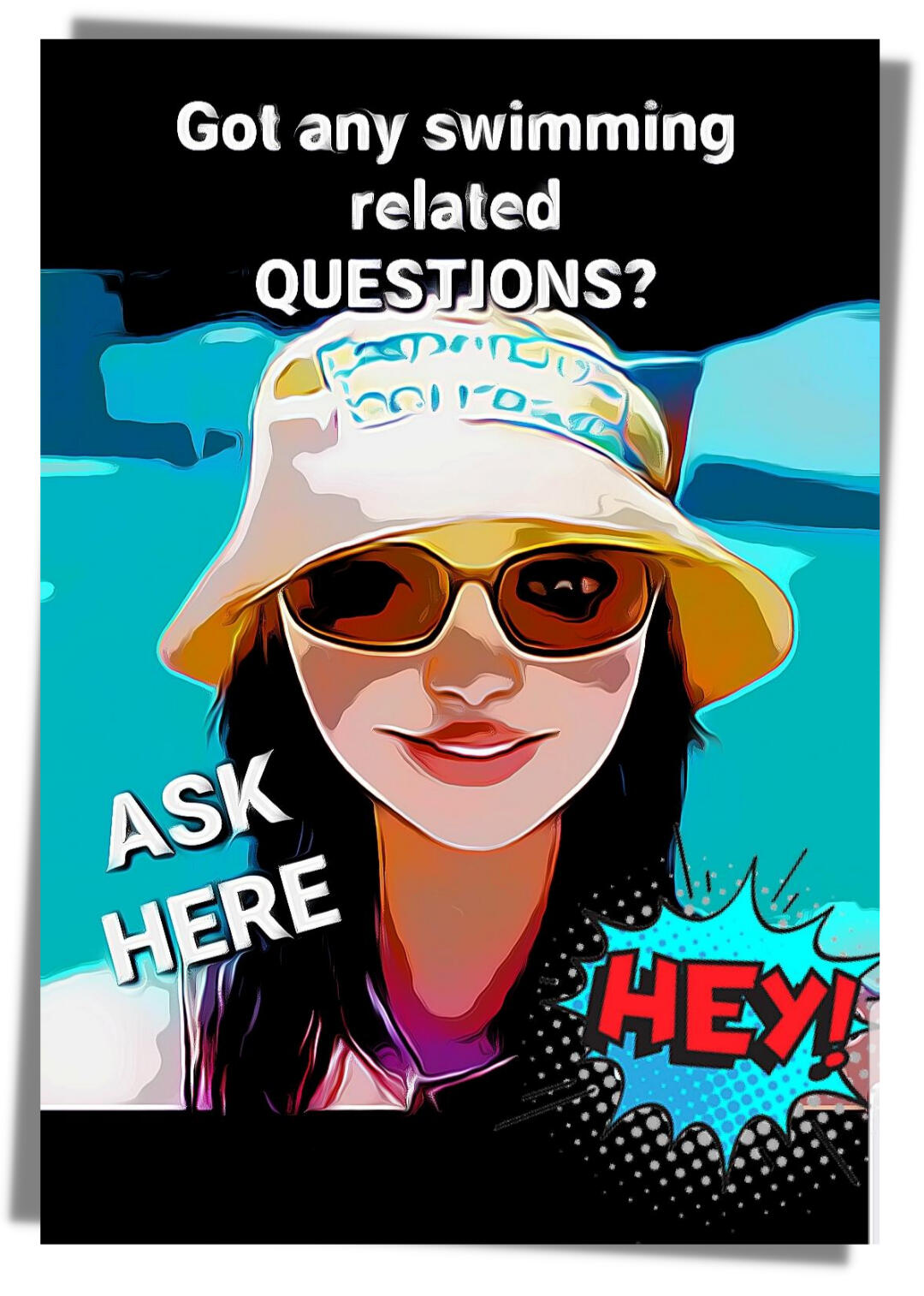 Hey there! I'm Aly T, swim instructor, swim mechanic, Author, Writer and Mother.
I've been swimming for as long as I have been walking, having grown up at my local pool with my mother as my swim teacher and coach.
I've been a qualified swim instructor since 1993 and started writing learn-to-swim books when I started to see and hear kids were missing out on learning to swim because they either weren't interested or their families couldn't afford it.
When Covid forced pools to shut down and swim schools to shut I knew there had to be a way to make quality learn-to-swim affordable & accessible.
So I started my own #SwimmingRevolution by sharing my wealth of swimming expertise and experience through writing books.
Now everyone can learn to swim!!
PDF
$4.99 FREE eBook
Purchase An Instant Downloadable Copy
Download your copy and print from your computer. Best for swim teachers, swim schools and parents with more than one child.
Paperback
$6.99+p&h
Purchase A Paperback Copy from Amazon
Paperback edition. Best for at home use, take it on holiday with you or purchase as a swimming gift for your favourite little swimmer.
Disclaimer
When taking part in any water activities you must ensure that at least one responsible adult who can swim is present at all times.Following the instructions in Learning to Float - Color in & Learn To Swim Activity Book you must ensure that there is a safe place to perform the activities safely.You should understand that participating in any exercise program carries the possibility of physical injury.
If you choose to engage in these exercises or swimming activities outlined in our book, you agree that you do so at your own risk, you are voluntarily participating in these activities, and assume all risk of injury to yourself and or the child in your care.By following any of the activities outlined in Learning to Float - Color in & Learn To Swim Activity Book you understand that it is your responsibility to know your child's physical and mental capabilities for the activities you choose to take part in.Born To Swim and their representatives expressively disclaim liability for all damages and assume no liability or responsibility for any loss, injury, or damage suffered by any person as result of the use, misuse, reference to, reliance on, or result obtained from any information.